New ways to keep in touch
GN News
Aug 27, 2019
From Chinese character codes to breaking news and remote fine-tuning: Connecting people to each other and their world has always been core business for GN.
From the beginning, we have been creating connections that bring people together.
Previously, we explored GN's beginnings as a global company, landing the first telegraph connection from Asia to Europe, and delved into GN's role in making every day communication easier. As we see in The Chinese Codebook film (above), connecting continents by telegraph was not only a challenge of engineering and diplomacy, but of communication itself.
Accommodating roughly 50,000 Chinese characters within a system designed for just 50 Latin characters required out-of-the-box thinking, which is why GN's founder C.F. Tietgen engaged one of the day's brightest astronomers, Hans Schjellerup, for the task. Through an innovative approach of identifying Chinese characters using four numerical digits, GN established the Chinese Telegraphic Codebook, crossing the language barrier and enabling instant telegraph communication between Asia and Europe. The codebook set the foundation for the way Chinese characters have been translated for use in modern computers.
Breaking news
Did you know the telegraph – GN's original area of business – not only transformed business and political communication, but also news reporting?
Before, newspapers published stories anywhere from 1 to 8 weeks old. Now, they could report day-to-day news received via telegraph, connecting people to the world in an entirely new way. Much more information was being shared with the public, which impacted public opinions of events like wars.
Newspapers like The Daily Telegraph (England), De Telegraaf (Netherlands), and Dags-Telegrafen (Denmark) were all named after the technology.
Cutting the cords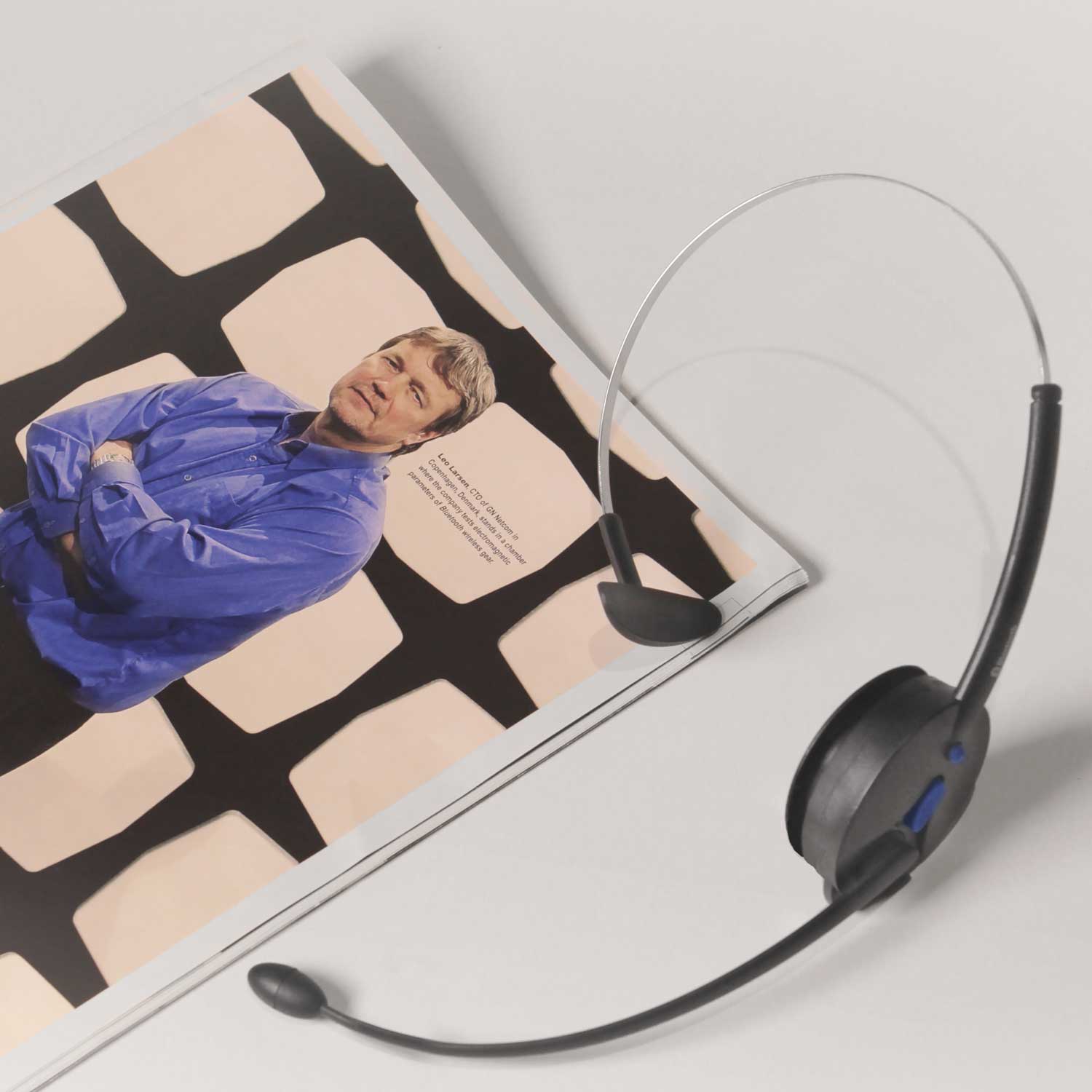 The first mobile Bluetooth headset, which Leo Larsen, Senior Director,
Audio Research, GN (profiled here in a magazine) worked on
Across the 19th and 20th centuries, GN's catalogue of connectivity spanned telegraph cables, portable batteries, hearing aids, car radios, payphones, radio telephones, call center headsets and more.
Then, when we hit the new millennium, GN launched into a whole new world of connectivity.
With the acquisition of US company Jabra in 2000, GN brought to market the world's first mobile Bluetooth headset, meaning people could now take calls and listen to music unencumbered by cords and wires. As we have developed, refined, and miniaturized our technology over the past two decades, Bluetooth connectivity has remained key to GN's wireless headsets and hearing aids. Soon, Bluetooth connectivity for hearing aids will be considerably expanded, initiating many more points of sound connection for hearing aid users (Read more here).
Hearing care from anywhere
Just two years ago, GN broke the mold again by connecting hearing aid users to their healthcare professionals in a new and unconventional way. Introducing the world's first cloud-based remote-fine tuning meant hearing aid users could request adjustments to their hearing aids on-the-go, without needing to visit the clinic. For users like Brad in regional Australia (watch his story in the video below), the possibility of remote fine-tuning adjustments mean skipping a 100km car trip and spending that time doing the things he would rather be doing.
Connecting people in new ways
Looking for new and better ways to connect people – whether it is to family, the office, customers, music, news sources, or a hearing care professional – has always been core business for GN. In 1872, with the Chinese codebook; in 2000, with the world's first mobile Bluetooth headset; and in 2017, with the world's first remote fine-tuning for hearing aids, time and again, GN has found new ways of connecting people to each other. Learn more about the different ways we have connected people throughout history.