Will hearing aid users be at an advantage in the future?
GN News
May 14, 2019
Instant in-ear translations are just the beginning of the potential advantages of hearing aids with new Bluetooth connectivity.
"The 10:48 train to Charles de Gaulle Airport will now depart from platform 7."
It's 10:45, and you are on platform 12. Travelers look around, confused, while others are oblivious to the announcement. You're hearing impaired, but you're not stressed. You and your family quickly wheel your suitcases to platform 7, board the train, and make your flight.
The following week, you watch a Danish film in the cinema in Copenhagen, where you have recently relocated for work. There are no subtitles, but you catch every word.
How? Your smart hearing aids detected where you were, and instantly translated the speech into your native tongue.
Sound like science fiction? Soon enough it won't be, thanks to a new Bluetooth protocol that will connect hearing aids directly with all types of smartphones, televisions, and eventually public infrastructure.
Putting hearing high on the agenda
GN has taken a lead role in developing the new protocol.
Representing the European hearing aid industry at the recent Bluetooth Special Interest Group (SIG) meetings in Paris, Thomas Olsgaard, Vice President, Hardware Platforms at GN Hearing, reiterated to the Bluetooth SIG board – comprised of big players including Google, Apple, Android, Intel and Bose – the needs of people with hearing loss and the key importance of audio.
"Their agenda is to see where we should put the focus, so it's important to meet up with them to say "Hey, the hearing impaired – they also have a vote, they also have a need". And there is common understanding that now there will be a focus on getting audio to hearing aids via Bluetooth," Thomas says.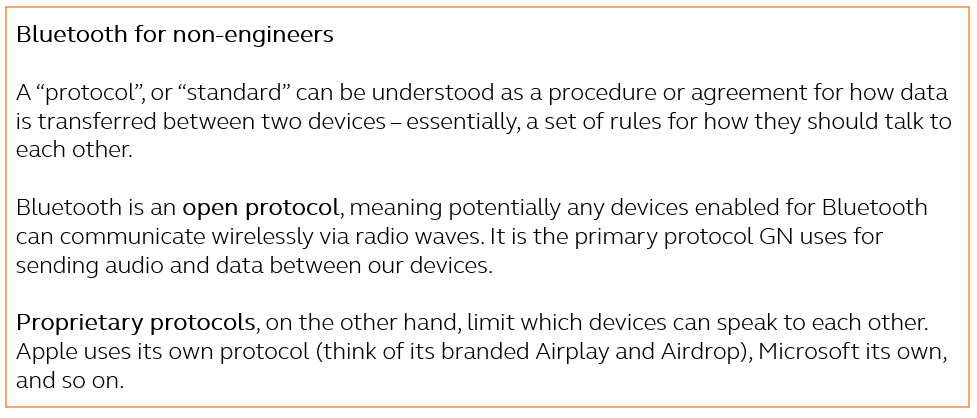 GN developed the world's first Made for Apple hearing aids in 2014, and we have partnered with Google and Cochlear to take another leap forward. We are on the cusp of offering direct streaming from Android phones to hearing aids, too (watch the session from Google I/O 19 Accessible Audio: Android Hearing Aid Support and the Audio Framework). At the moment, though, other devices such as laptops, TVs and tablets require an intermediate device to transmit sound to a user's hearing aids.
The new Bluetooth Hearing Aid Profile (HAP) will change that. It seeks to create one protocol all manufacturers can follow, making it possible for hearing aid users to hear audio through their hearing aids, from all the devices and sources we hear sound from.
"We have to maintain all of these different protocols, and that's why we want to have one common protocol. That's to make sure we don't have to invest a lot of resources in maintaining a lot of systems, and to make sure it's a more well-defined and robust system. The more resources you put into it, the more robust it becomes over time," Thomas says.
As the first in the industry to develop hearing aids with 2.4 GHz connectivity – that is, hearing aids that could receive sound directly via Bluetooth, eliminating the need for extra receiver devices worn around the neck – it makes sense that GN leads the charge for a new industry-wide standard that will connect all smart hearing aids to all devices with audio.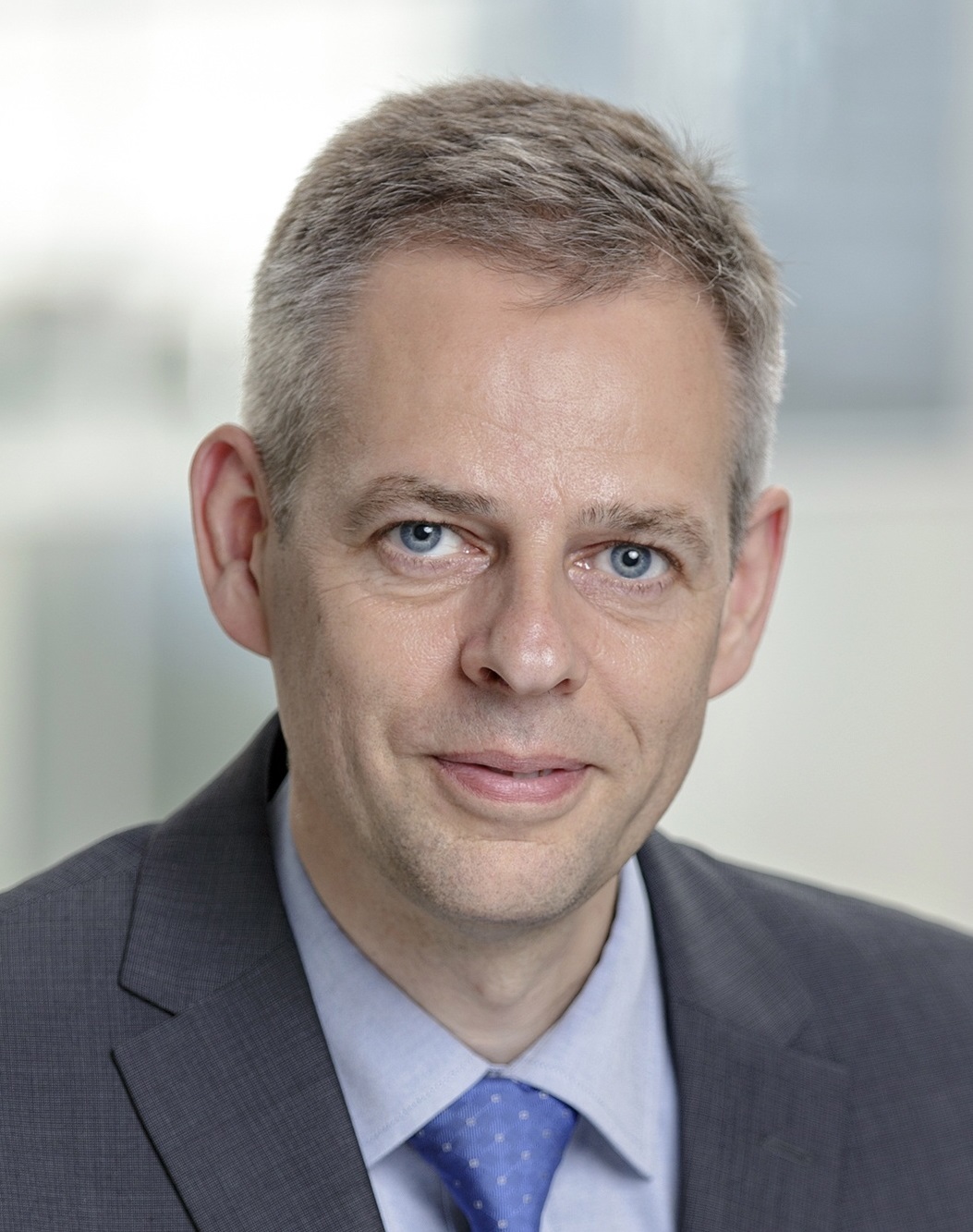 Thomas Olsgaard, Vice President, Hardware Platforms, GN Hearing
Back to the train station and the cinema
At the moment, most hearing aid users are able to link up with the sound system in public places where a teleloop system is installed (learn how it works in this video). Audio from announcements in airports, train stations and museums, or from presentations in churches and theaters, is picked up by a user's hearing aids, enabling them to hear system audio much more clearly.
In place since the 1950s, it is a solid system but it requires substantial installation and is not installed consistently across public infrastructure. Plus, not all modern hearing aids use the teleloop, but utilize more modern ways of streaming instead. The Bluetooth HAP's solution is simpler and lower maintenance, managed through small boxes, like Wi-Fi routers, placed intermittently around a room.
Installation of the new system will of course depend upon agreements with public infrastructure owners.
Advantages over normal hearing
At the heart of GN's innovation efforts is an ambition that hearing aid users experience as close to natural hearing as possible.
But, looking 5 to 10 years ahead, with the convergence of 5G, the Bluetooth HAP and smartphones and multimedia devices, we expect hearing aid users will actually have advantages over those with normal hearing. We foresee that not only will the information system know you are in the airport, but it will know your destination, based on the information you provided when you bought your tickets.
Being able to hear instant in-ear translations, or a host of other benefits we can't yet even imagine, means people without hearing loss might consider wearing hearing aids or devices with the same functionality.
"When we get to that stage, where there are actually advantages in wearing hearing aids over normal hearing, that's when we take away stigma. And that's significant," says Thomas.