Designing for Sustainability
Sustainability is a key consideration in how we design, manufacture, and transport our products.
We consider sustainability in every life phase of our products, from their inception to their end-of-life (see graphic). In product development, we use non-negotiable hard requirements largely based on compliance, as well as areas where we seek to maximize the positive environmental impact by pushing the boundaries. Our approach is data-driven, using product-level life-cycle assessments (LCAs) of existing products to optimize for decarbonization in subsequent products. TCO Certification as a minimum standard for relevant products.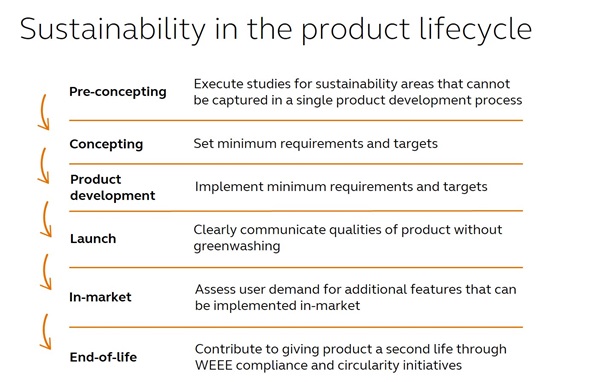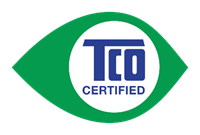 To ensure that we follow the highest standards in product sustainability, we have assessed the relevance of a wide variety of sustainability certifications. To ensure legitimacy, we applied two criteria when selecting certifications to strive for: full value chain coverage and based on a standard developed independently of GN. TCO Certified was the only certification that matches both criteria. In 2022, many of our Jabra Evolve2 and Jabra Engage products were certified by TCO Certified, adding to the products that were already certified before. As TCO Certified develops standards for additional product categories such as speakerphones, we will strive to get more products certified.

Sustainability in packaging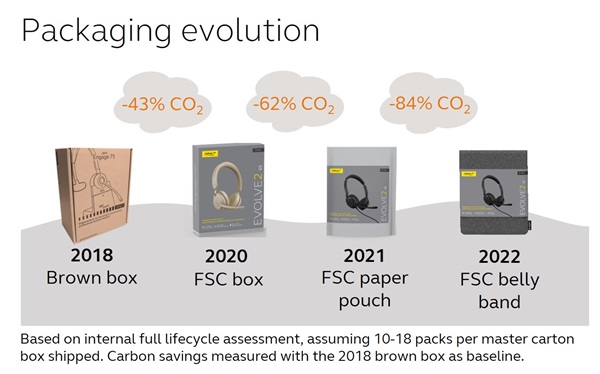 Product life-cycle assessments (LCAs)
We regularly conduct product LCAs to establish the carbon footprint of our products. The purpose of these LCAs is twofold. First, LCAs improve transparency about the carbon footprint of products, supporting our customers to improve their carbon accounting. Second, they reveal how we can best decarbonize products by identifying 'climate hotspots'.
Our LCAs were conducted in accordance with the standard ISO 14044:2006 and ISO 14067:2018. Our input data is based on bills of material, manufacturing and distribution data, use phase energy data, and end-of-life data from our partners under the WEEE Directive. The assumed user is based in London, UK. Our LCAs are externally verified by Bureau Veritas. For a full overview of LCAs, see www.jabra.com/sustainability. In 2023, we will conduct further LCAs across our product portfolio, as well as regional alternatives to existing LCAs.

​See a full overview of TCO Certified GN products