Meet Michael our Engineering Graduate
Name: Michael Kirkeby Hansen
Track and Graduate generation: Engineering, 2018 - 2020
Education: M.Sc. Eng. Industrial Engineering & Management, DTU
Nationality: Danish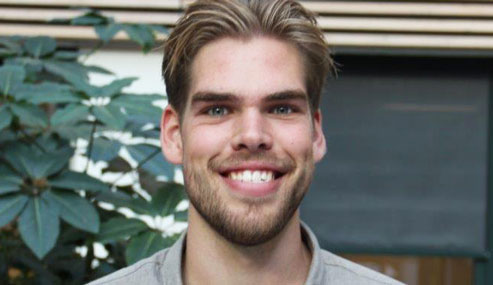 Why did you apply for the Graduate Program at GN?
Since I have an interdisciplinary and managerial educational background, the GN Graduate Program offers a quite suitable position in project management in R&D. The three rotations focus on various aspects of project management in R&D in both GN Hearing and GN Audio, thus providing a great opportunity to utilize my skillset while increasing organizational learning and overall work experience. The second rotation being abroad is just another plus, as it adds an international understanding and a personal adventure.
I have a personal affinity for products in sound and music. I enjoy using Jabra products, which is an incentive for me to create great music devices. Because I realize the importance of sound and hearing, working with hearing aids also gives me a sense of purpose in the job.
What is your favorite thing about being a GN Graduate?
Being in the Graduate Program affords a great opportunity to network across generations, disciplines, departments, and divisions. As I am currently in GN Hearing R&D, this allows me to get a better understanding of the finance and marketing activities in GN Hearing, as well as how all three disciplines work in GN Audio.
Through the program I've also made a group of like-minded friends who have different backgrounds and positions, but who face similar challenges in and outside of the office. For me, it is greatly valuable to have friends in the office who can make the job more enjoyable, as well as friends outside the office who understand and sympathize with the work you do - and to have a beer with after business hours.