GN launches high-quality Jabra Enhance Pro hearing aids to help more people with hearing loss
GN News
Jun 03, 2021
Available first at Costco Hearing Aid Centers around the world, the new Jabra Enhance Pro line-up offers more choice and convenience than ever before for the millions of people with hearing loss
GN, the global leader in sound and hearing innovation, today unveils Jabra Enhance Pro – a new, premium hearing aid line-up to be launched in more than 700 Costco Hearing Aid Centers around the world. This solution makes it easier for people to take action and tackle the challenges of hearing loss. With Jabra Enhance Pro, people benefit from GN's advanced medical grade hearing technology and Jabra's consumer audio expertise. Put simply, it is superior hearing technology from a brand they know and love.
Today, more than 430 million people live with hearing loss globally,[i] many of whom struggle to find a hearing solution that is right for their lifestyle. Untreated hearing loss makes it difficult for people to communicate and socialize, ultimately impacting their overall health and well-being. GN is determined to change this. The Jabra Enhance Pro line-up helps more people take control of their own hearing health by providing more choice and convenience, while benefitting from professional hearing care.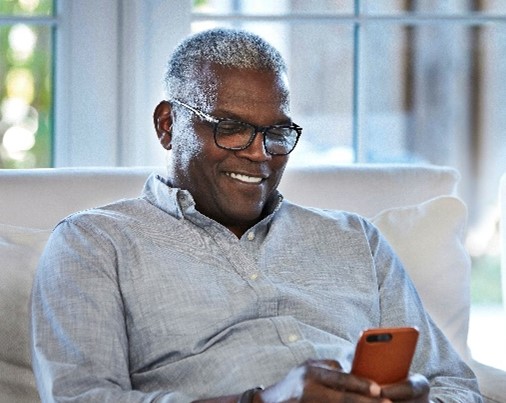 With Jabra Enhance Pro, people can now choose high-quality, FDA-approved hearing solutions from an audio brand that is widely known and trusted by consumers, conveniently available when shopping at their local Costco. Users will benefit from GN's latest hearing innovation, the unique Microphone and Receiver in Ear (M&RIE), to hear the world around them in the most intuitive and natural way. Clinical studies show that 9 out of ten users prefer the sound quality when using M&RIE, and that they can recognize location of sounds 90% more accurately.[ii],[iii] The new range includes three popular RIE-style hearing aids that are packed with the latest features, including rechargeable options with up to 30 hours of power from one charge, direct streaming from iOS and Android™ devices and future-proof Bluetooth® Low Energy.
"We are proud to introduce Jabra Enhance Pro to help more people take action and seek care, by combining our consumer audio capabilities and advanced hearing technology. Jabra is perfectly placed to bring premium hearing solutions to people in a convenient way," says Gitte Aabo, CEO and President of GN Hearing.
Professional care is available in Costco Hearing Aid Centers, and even remotely from the comfort of home using the innovative telehealth solution, Live Assist. Working with an intuitive app, users can enhance their individualized hearing experience and connect to a range of wireless accessories for additional help in challenging listening situations.
Jabra Enhance Pro will launch first in Costco in the US and Canada from June 7, 2021 and will be available in other Costco global markets upon local registration.
For further information, please contact:
Press and the media
Investors and analysts
Henriette Wennicke
VP – Investor Relations & Treasury
Tel: +45 45 75 03 33

Rune Sandager
Director – Investor Relations & Treasury
Tel: +45 45 75 92 57
About Jabra
At Jabra, we believe life's better when there's nothing getting in the way. As part of GN Group, which includes world-leading expertise in both audio and hearing solutions, we've committed over 150 years to making life sound better, opening a world of sound without limits. Our cutting-edge innovations in hearing care are engineered for you – whoever you are, whatever you do – and founded in the belief that great sound should be as individual as your personality. Jabra is part of the GN Group – pioneering great sound from world-leading hearing aids and office headsets, to cutting-edge sports headphones. www.jabra.com
About GN Group
The GN Group enables people to Hear More, Do More and Be More through its intelligent hearing, audio and video collaboration solutions. Inspired by people and driven by our innovation leadership, we leverage technological synergies between our hearing and audio divisions to deliver unique and increasingly individualized user experiences in our products and solutions.
150 years ago, GN was founded with a truly innovative and global mindset. Today, we honor that legacy with world-leading expertise in the human ear, sound and video processing, wireless technology, miniaturization and collaborations with leading technology partners. GN's solutions are marketed by the brands ReSound, Beltone, Interton, Jabra, BlueParrott and FalCom in 100 countries. Founded in 1869, operates in 100+ countries, employs 7,000 people and is listed on Nasdaq Copenhagen (GN.CO).
Visit our homepage GN.com, get to know our innovation and leadership, and connect with us on LinkedIn and Facebook.
---
[ii]Jespersen et al (2020): M&RIE receiver preferred for sound quality and localization. ReSound white paper.
[iii] Groth J. (2020). An innovative RIE with microphone in the ear lets users "hear with their own ears". ReSound white paper.