'Exciting times': In John's 27 years with GN, he's never been more excited about GN's future. Here's why
GN News
May 12, 2020
Three months into GN's "2020 and beyond" strategy, our focus on Individualized Customer Experiences is taking shape across the company. Amid the disruption and challenges of COVID-19, long-standing and dedicated colleagues like John Tugwell, Planning and Quality, GN Hearing, say they have never been more excited about GN's future.
Check out John's story about his 27-year journey with GN, and why he sees such a bright future.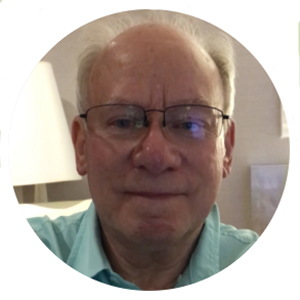 Exciting times. I have been with ReSound (later GN Hearing) from shortly after Dr. Rodney Perkins founded the company in California (I still talk to him). I have watched and participated in the expansion starting with the Cork facility opening, the eventual acquisition of Munster and later 3M Hearing; joint digital hearing aid development with Danavox/Philips and then the GN acquisition of ReSound in 1999.
I participated in the early development and transitions of the Quality/Regulatory systems in USA, Denmark, Ireland, Xiamen, Germany, Australia, Spain, UK, Brazil, Netherlands and Canada (at one time during these mergers and acquisitions we had 4 Notified Bodies for certification marking and 6 Registrars for ISO 9001).
I have travelled over 2 million air miles with the company. I have watched, observed and participated in nearly all the product developments and have audited and/or trained personnel at almost every production site in the world.
I have always believed that a company's technology development is extremely important but even more important is the ability to singularly focus a supply chain on "Customer Success". Successful customers drive successful business.
Congratulations GN Hearing on this new phase and focus. In 27 years of association, this is the most excited I have ever been about your future.
Curious about the other milestone's in GN's 150 year history? Learn more about the twists and turns in our company's heritage.