Developing with Google: An inside look at developing direct Android streaming to hearing aids
GN News
Oct 10, 2019
You may have heard that GN, Cochlear, and Google have just launched direct Android streaming of music, phone calls and other sound to hearing devices using Bluetooth Low Energy [Press release].
The collaboration means that people with hearing loss can stream sound directly from their compatible Android phones and devices to their hearing aids and implants for the first time.
Wondering what it's like to develop with Google?
Get the backstory in this interview with principal software developer from GN, Thorkild Find Pedersen.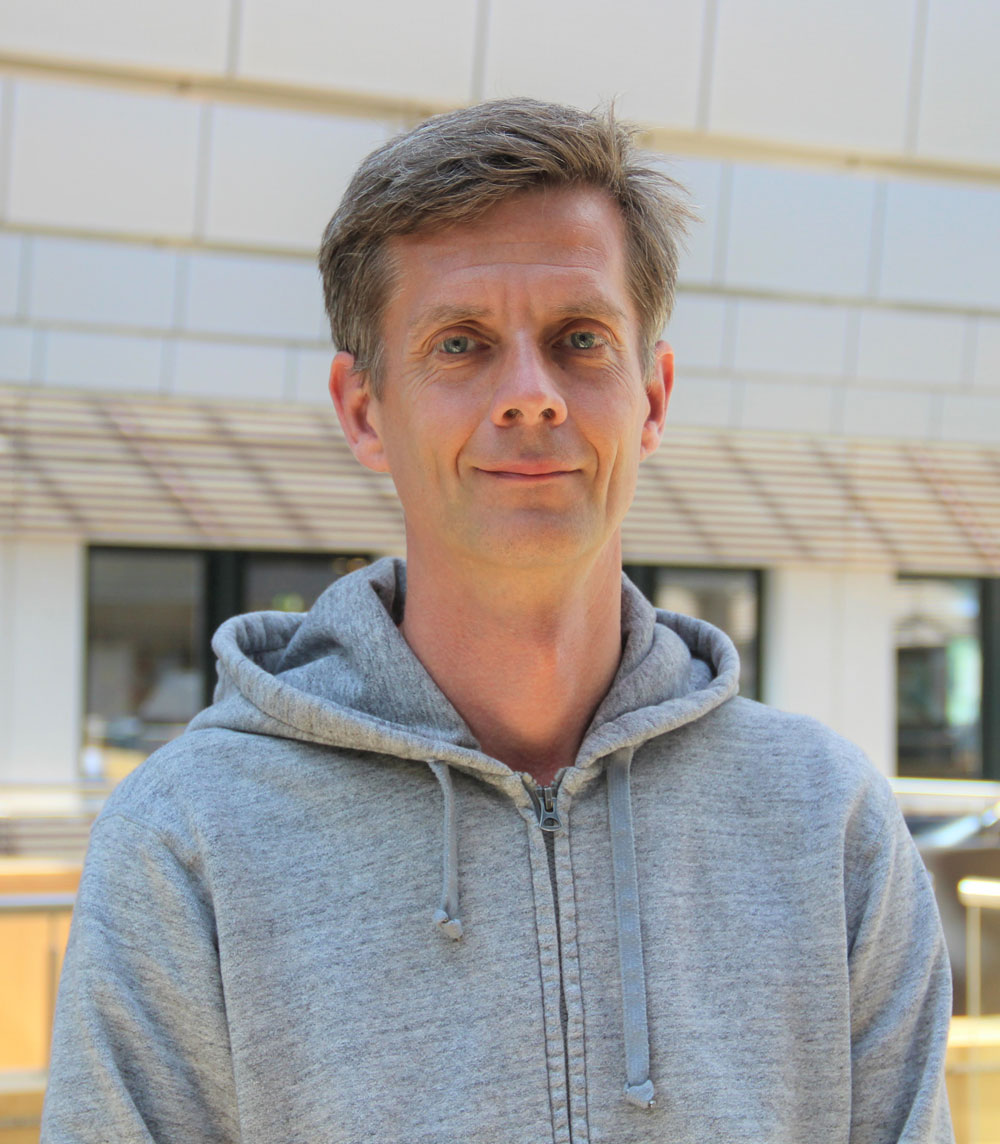 "I can't complain about not having an exciting job". Thorkild Find Pedersen, Principal Software Developer at GN, led the technology side of GN's collaboration with Google and Cochlear to deliver direct streaming from Android devices to hearing aids
How did the collaboration begin, and why did Google choose to work with GN?
Google reached out to us a couple of years ago, and we went with Cochlear to the Googleplex in Mountain View, California, to kick off the process with a two-day brainstorm.
GN was the first to enable direct streaming from Apple iPhones to hearing aids, and we really made a name for ourselves with that. I think they saw what GN had done there, and at the same time they were starting to look more closely at accessibility for Android users.
There are more than 2.5 billion Android users globally, corresponding to three quarters of the mobile market. With direct streaming to hearing aids and implants, there is potential to make a big difference in the everyday lives of a huge number of people.
What's the development process been like? Can you walk us through it?
The process has been quite open right from the beginning. We spoke with different teams in Mountain View, made a roadmap and basically got to work.
I worked on the streaming with Apple and had faced this type of challenge before. But because Google don't build the hardware or phones themselves, they work with a whole different toolbox. They develop in a much more standardized way because their operating system has to work with a whole lot of different devices.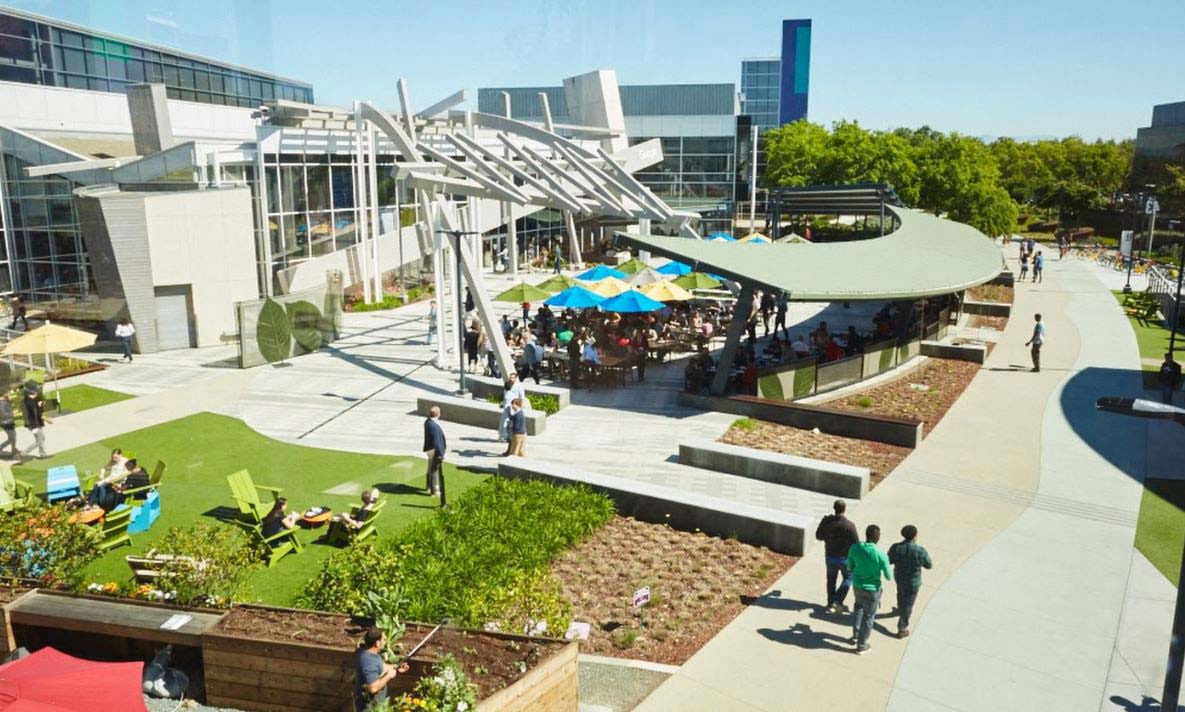 GN and Cochlear met with Google developers at the Googleplex, Mountain View, California, to kick off the project. Image source: Google
Being part of the inside loop, I can say it worked extremely efficiently. We had provided Google with programming cables for the hearing aids, allowing them to update the hearing aid firmware themselves. Likewise, they would provide us with new phone images for us to install ourselves. This way we were able to upgrade both the phone and hearing aids within 24 hours.
We had weekly video conferences with Google, so in that sense it's been just like a normal collaboration, where we are very focused on the issues.
So it was all smooth sailing then, with no bumps along the road?
It was certainly a lot of work. Until it was announced, we didn't know for certain that it would be released. It was great to finally see it announced at the Google I/O 2019 developer conference (Watch the video session for developers here).
The high level of responsibility for the project certainly did affect me, in the sense that it was important for GN to succeed together with Google, but I felt that GN had confidence in me.
Google announced Android streaming hearing aid support (ASHA) at the annual Google I/O developer conference in May 2019 (at 27:00)
What's the dynamic been like, in terms of GN being a relatively small company, working directly with a tech giant like Google?
The process has been efficient, I would say. It's been open and easy, through the weekly video meetings.
As developers we're focused on solving technical issues, developer to developer, so we don't take much notice of differences in terms of company size or set up. It's been a respectful relationship which has focused on solving this technical task.
You must have some unique capabilities that have made you, rather than other developers, particularly suitable for leading the technology side of this collaborative project. What are they?
I started working with Bluetooth technology a long time ago and have a background in signal processing. I've worked on technology projects in GN for many years now, including the Made for iPhone streaming launched in 2014, and am currently also working on the new cross-industry Bluetooth protocol we are developing (Read more about the possibilities of the new protocol in Will hearing aid users be at an advantage in future? [Article]).
And of course it's not just me working on this. There's a team of developers who have been assisting throughout the project to get us to the final stage.
What's been the driving force for you, and the biggest reward in this project?
For me, there's a lot of joy in driving innovation and greater accessibility for people with hearing loss.
I also really like solving chaotic puzzles. In fact, the more chaotic the puzzle, the less you are expected to succeed. So those are the areas where you can really excel.
Working with Google and my own colleagues in R&D at GN has been fun, in the sense that when we run into an issue, we try out different things to see what's possible. Solving the problem is interesting when you're working with these senior, external contacts within the field of signal processing and connectivity.
It's been fun and definitely not boring. I can't complain about not having an exciting job.
Google has published the new hearing aid specification for Android smartphones: Audio Streaming for Hearing Aids (ASHA) on Bluetooth Low Energy Connection-Oriented Channels. The first hearing aid manufacturer to be able to utilize the new specification is GN Hearing, and in time other hearing aid manufacturers can build native hearing aid support for Android.
Sources:
There are now 2.5 billion active Android devices, The Verge, May 2019
Mobile Operating System Market Share Worldwide, StatCounter, August 2019