Mo O'Brien becomes the first deaf person to row across the Atlantic Ocean
GN News
Jan 31, 2020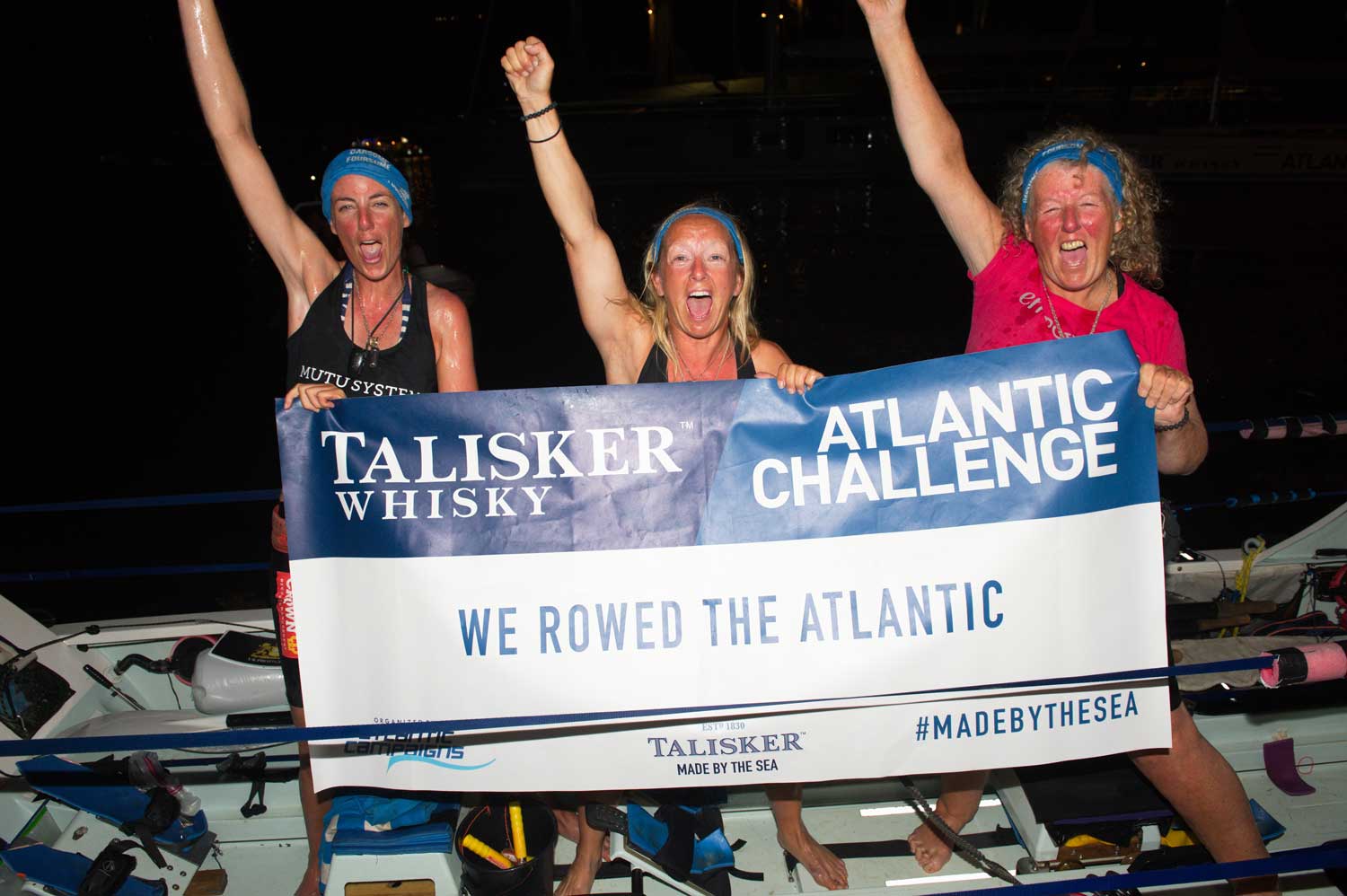 49 days since setting sail from La Gomera in the Canary Islands, Mo O'Brien has now officially become the first deaf[1] person to row 3,000 miles across the Atlantic Ocean. Sponsored by ReSound, Mo and her team, the Oarsome Foursome, have ranked 24th in this year's Talisker Whisky Atlantic Challenge, after docking at Antigua on January 31, finishing a gruelling race against 39 other teams.
The Talisker Whisky Atlantic Challenge is an incredibly tough undertaking for anyone, let alone a person with a profound hearing loss such as Mo O'Brien. More people have climbed Mount Everest than rowed across the Atlantic Ocean.[2] Therefore, having the right kit and hearing tech was essential to create the best possible environment for Mo. During the race, Mo relied on the newest ReSound high-performance hearing aids.
"I'm so immensely proud that I've achieved this extremely hard challenge, and to experience this with my daughter and my teammates is the icing on the cake," said Mo. "Out on the ocean, it was incredibly helpful that my hearing aids enabled me to focus on rowing and communicating, day and night, and I could relax with music, without feeling limited by my hearing loss."
"We're happy and amazed with the new historic milestone, which Mo and her team have achieved," said Christina Molt-Wengel, Senior Vice President, Global Marketing, GN Hearing. "Despite her profound hearing loss, Mo has not only set a world record, she has also inspired us with her courage and determination. Mo perfectly encapsulates our 'hear more, do more, be more' spirit and the idea of healthy hearing."
Mo's spectacular achievement shows that hearing loss and wearing hearing aids need to be reframed as common, rather than a daunting limitation stopping people doing what they want. By wearing hearing aids such as ReSound's high-performance hearing aids, Mo successfully navigated the typical hearing loss disadvantages at sea. With her hearing solution, she was able to pay attention to important factors: she could hear sounds clearly in every direction, get a true sense of space, filter out background noise in all weathers, and better communicate with her teammates.
In addition to the fantastic achievement of completing the race, the team have raised an incredible £50,000 for three UK charities: Cornwall Blood Bikes, Carefree, and Exmouth & Lympstone Hospiscare. Their fundraising page is still opened for donations. Alongside ReSound, Coldplay, MUTU System, and Crown Records Management are also Oarsome Foursome sponsors.
There are currently 466 million people with disabling hearing loss worldwide, predicted to reach over 900 million by 2050.[3] Helping people who are hard of hearing overcome every type of hearing loss and celebrating their unique stories is the driving force at the heart of ReSound.
For further information, please contact:
Press and the media
Marie Schleimann Nordlund
Head of PR, Media and Communication
Tel: +45 31 26 37 34

Lars Otto Andersen-Lange
Head of Media Relations & Corporate Public Affairs
Tel: +45 45 75 02 55
About ReSound
ReSound hearing aids, available from leading hearing care professionals, have set worldwide standards for quality and intuitive technology. ReSound was the first hearing aid brand to be Made for iPhone and pioneered the development of 2.4 GHz wireless technology. Continuing to lead in connectivity, ReSound collaborated with Google and Cochlear to develop the world's first direct Audio Streaming for Hearing Aids (ASHA) using state-of-the-art Bluetooth Low Energy. This world's first allows people to use their hearing devices like a headset to enjoy music, take calls and much more, while using a protocol designed to maximise battery life when streaming.
About GN
The GN Group is a global leader in intelligent audio solutions that let you hear more, do more and be more than you ever thought possible. Our ambitious 150-year journey has taken us from telegraph cables to radio waves and intelligent audio engineering. To celebrate our anniversary, we look to our unique competences within medical, professional and consumer audio solutions to help us continue to transform lives through the power of sound.
GN was founded with a truly innovative and global mindset. Today, we honour that legacy with world-leading expertise in the human ear, sound, wireless technology, miniaturization and collaborations with leading technology partners. GN's solutions are marketed by the brands ReSound, Beltone, Interton, Jabra and BlueParrott in 100 countries. Founded in 1869, the GN Group employs more than 6,000 people and is listed on Nasdaq Copenhagen (GN.CO).
Visit our homepage GN.com, get to know our innovation and leadership, and connect with us on LinkedIn, Facebook and Twitter.
© 2019 GN Store Nord A/S. All rights reserved. Jabra is a trademark of GN Audio A/S. ReSound and Interton are trademarks of GN Hearing A/S. Beltone is a trademark of GN Hearing Care Corporation. iPhone is trademark of Apple Inc., registered in the U.S. and other countries. Android is a trademark of Google LLC. All other trademarks included herein are the property of their respective owners (design and specifications are subject to change without notice).