Meet Dennis, one of GN's PhDs
GN News
Nov 30, 2017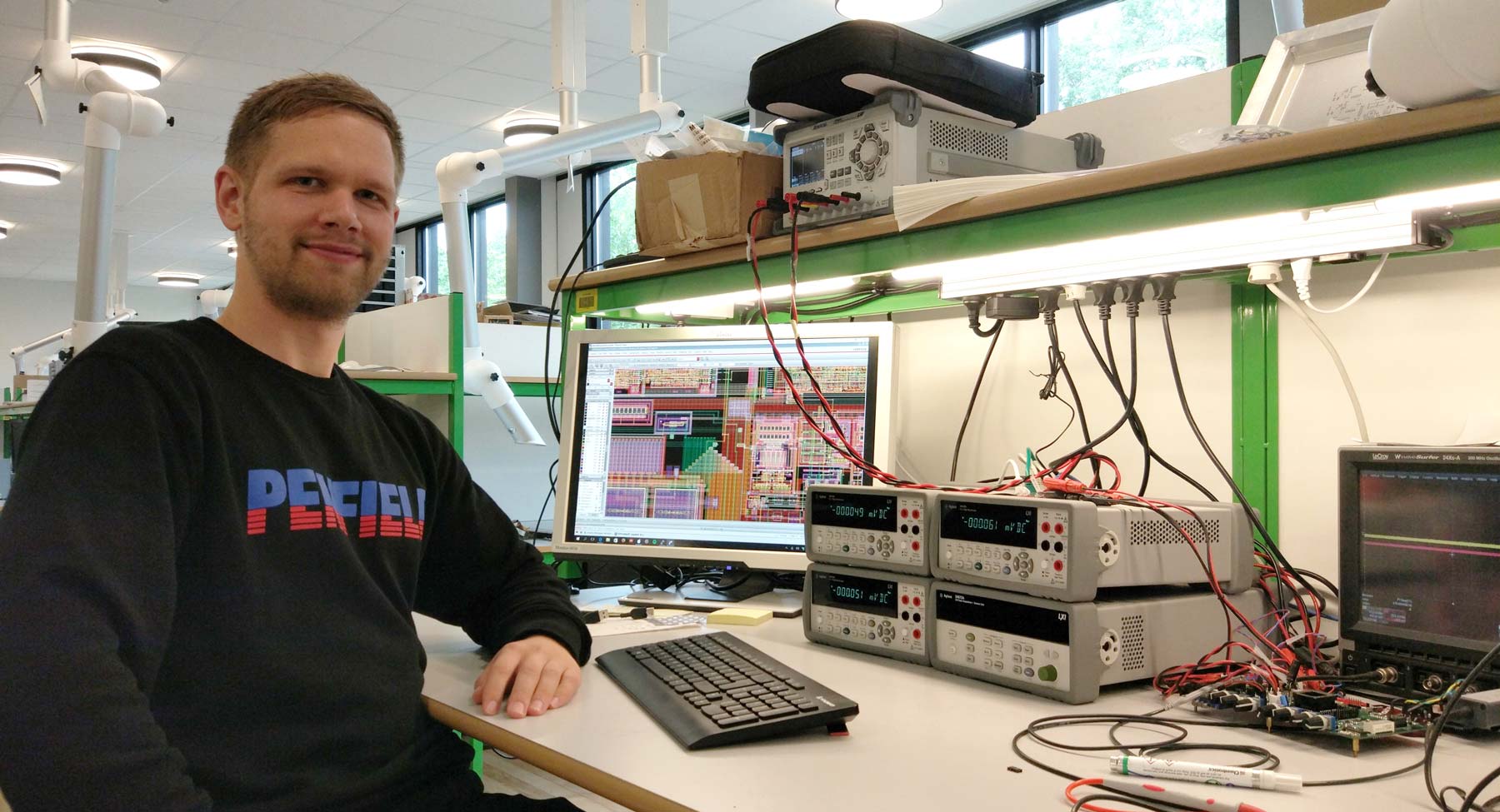 'What GN is doing in the Danish industry is a very interesting place to be in my field. It's cutting-edge, it's skilled people, and it's a very large group actually compared to other places,' says Dennis Oeland Larsen, 27, PhD student at GN Hearing.
GN is well-known among both the industry and universities for its leading research in hearing technology, and it is this reputation that has attracted scores of Denmark's brightest engineering students, like Dennis, to complete their industrial Masters and PhD programs with GN.
The industrial-PhD program is a unique collaboration between universities and companies. With funding from the Innovation Fund Denmark and the host company, students have the opportunity to research for their PhD in a professional setting. The industrial PhD bridges theory and practice, with researchers contributing to real research needs in the industry. GN Hearing and GN Audio currently host three industrial PhD students.
'The industrial PhD students are essential in our relationships with universities,' says Jesper Boldt, Research Manager, R&D at GN Hearing. 'They communicate back to universities what our research needs are, so those in the academic field have more of an understanding of the challenges we face, and vice versa.'
'The three year focus on one particular topic is another special benefit for us. It means we know that student will be solely focused on that research area for three years, without any competing projects landing on their desk to distract them,' Jesper adds.
Dennis' research is in the field of integrated circuit design – that is, the small microchips inside hearing aids. His research is focused on optimizing energy use in hearing aids, trying to meet the industry's always opposing demands of providing longer and longer battery life within smaller and smaller hearing aids, with more and more features.

Dennis divides his time between researching at the labs at GN and Danish Technical University (DTU), as well as supervising and teaching courses at DTU, and presenting his research results at conferences. He recently travelled to Leuven, Belgium, to present at the industry-leading ESSCIRC 43rd European Solid-State Circuits Conference.
University presence
It was GN's good relationships with the universities, particularly DTU and Copenhagen Business School, that Dennis says helped him choose GN as the place to study for his PhD.
"It's good to work in a company that acknowledges there's a lot of young students out there that need to be inspired, and it seems GN is taking responsibility. It's very nice for me, because I am passionate about this field and GN is present and are supporting the research group at the university," he says.
And, it is not just university students who get a taste of the research experience at GN. Earlier this year, as part of the Danish Society of Engineers (IDA) Science Cup, Dennis and his Research & Development colleagues hosted a group of high school students at GN's Ballerup headquarters, speaking with them about what it is like to work as an engineer.
Inspiring colleagues and flexibility
Dennis cites his colleagues as one of the best aspects of researching at GN. 'We have some very talented engineers, and it's very inspiring to work with some really skilled people,' he says.
According to Dennis, GN understands that research requires a particular way of working, which is different to other fields. He is given a lot of freedom to work the way he likes and sees best, he says, and he really appreciates this flexibility.
A winnable challenge
Dennis encourages students who are considering a PhD to find something truly interesting to them, and to not be afraid of the challenge that a PhD program is: 'Even though it's a large challenge, when you're surrounded by skilled people who want to help you along the way, you can definitely make it if you want to.'
About GN Hearing
People with hearing loss are at the heart of everything we do. ReSound® hearing aids help people feel more involved, connected and in control. In an ever-smarter world, we think big and challenge the norm so that we can transform lives through the power of sound. Available exclusively through audiologists and hearing care professionals.
ReSound is part of The GN Group – pioneering great sound from world-leading ReSound hearing aids to Jabra office headsets and sports headphones. Founded in 1869, employing over 5,000 people, and listed on Nasdaq OMX Copenhagen, GN makes life sound better.