GN strategy 2020 and beyond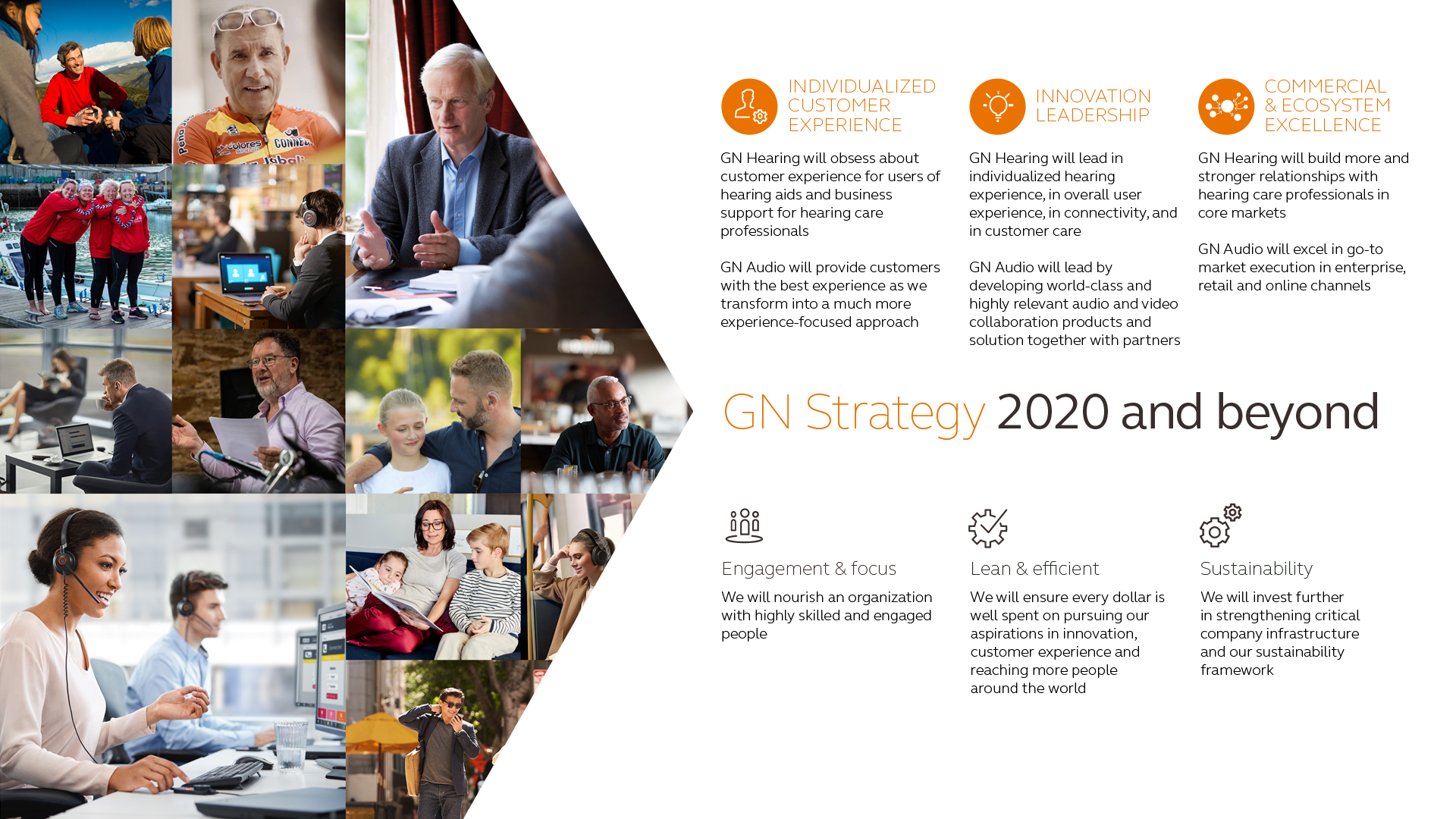 Utilizing the synergies derived from GN's hearing and audio technologies and expertise, GN is now able to significantly improve and personalize customers' hearing and listening experiences. Enabling a whole new level of individualization, GN will continue to deliver industry-leading innovation that addresses real life challenges for people with hearing loss, for businesses seeking productivity gains and for audio consumers looking for experiences beyond what can be delivered today.
GN's strategy for 2020 and beyond is to take individualized customer experience to a whole new level, and:
Further broaden the reach and appeal of GN's hearing and audio product portfolios, where management sees ample opportunities for continued growth
As new market segments open up, leverage GN's technological expertise and commercial platform, where these provide a particular competitive advantage 
Our focus going forward
GN's core technology capabilities have successfully taken the company to where it is today. Going forward, the company will stay true to our technology foundation and pursue to take our innovation and technology excellence to the next level.
We will do this via a much deeper understanding of our customers' true needs. We will aspire to develop much improved individualized products that will serve individual customers even better. Furthermore, we aim to take our commercial and operational execution to the next level.
We see great opportunities to leverage the skill-sets in our two operating companies to drive further synergies and to become even more relevant to our customers.
And we will add adjacent acquisitions where we see opportunities and synergies.