A special event at GN
GN News
Dec 21, 2017
At the CBS Career Fair in October, we met a lot of students interested in our Graduate Program. We ran a competition at the fair where the winners would have the opportunity to attend a special event at GN, to become a little more familiar with our power-of-sound company. 

Last week, the winners attended afternoon sessions at GN's head office, where they were welcomed by Signe Pickardt and Tenna Hjermind of Group HR. "We want you to have a great and inspiring day," Signe said. Wanting to leave the students with even more than just a great feeling for GN, Signe gave some advice on strengthening CVs and cover letters. There were introductions to GN Group Global Finance and Jabra Marketing by our VP Morten Toft and SVP Calum MacDougall, a tour around the Sound Center, and a networking session. Congratulations to all winners, and thanks for a great afternoon.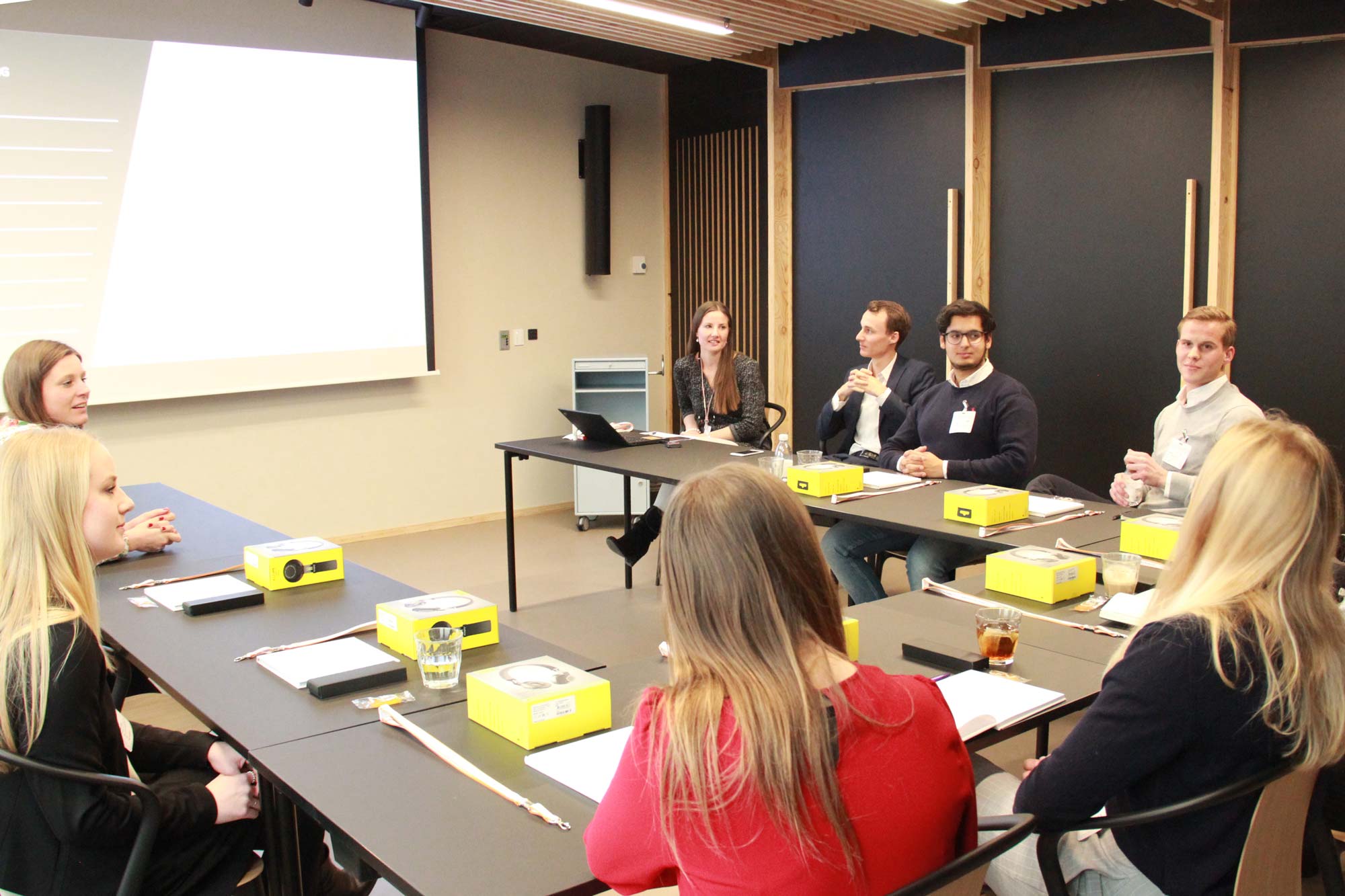 About GN Group
The GN Group is a global leader in intelligent audio solutions that let you hear more, do more and be more than you ever thought possible. With our unique competencies within medical, professional and consumer audio solutions, we transform lives through the power of sound: Hearing aids that enhance the lives of people with hearing loss; integrated headset and communications solutions that assist professionals in all types of businesses to be more productive; wireless headsets and earbuds designed to support calls, music and media consumption.
With world leading expertise in the human ear, sound, wireless technology and miniaturization, GN's innovative and intelligent audio solutions are marketed by the brands ReSound, Beltone, Interton, Jabra and Blueparrott in 100 countries across the world. Founded in 1869, the GN Group today has more than 5,500 employees and is listed on Nasdaq Copenhagen (GN.CO).